AtomicDEX marketmaker developer artem.pikulin has made a CD pipeline for testers and developers. This follows the official docker image for the komodo daemon being available for testers & developers.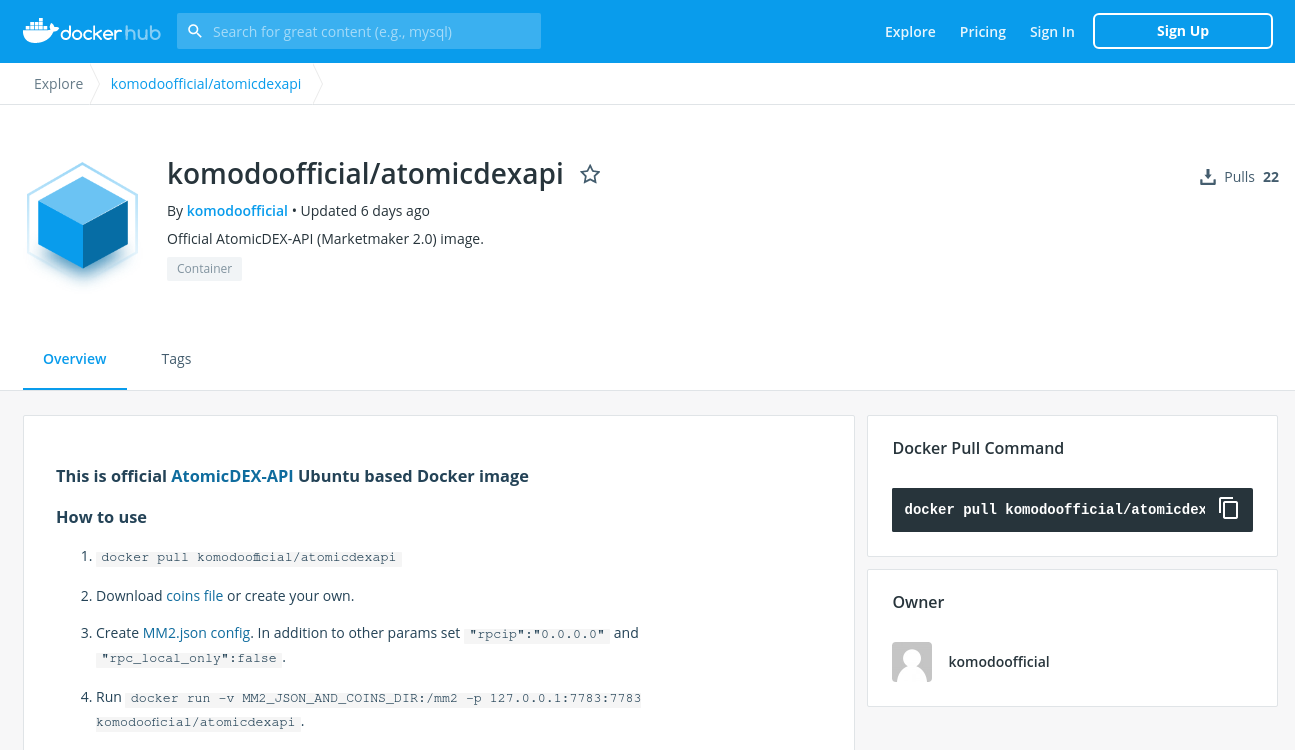 Orderbook.Live Docker Container To Be Updated
The container for the orderbook.live atomicDEX api project will test this in the coming week!