Today we will talk about another DEX called IDEX. It is a decentralized exchange that is built on top of Ethereum blockchain that allows us to trade ETH and other ERC-20 tokens into other digital assets and crypto-currencies. IDEX is an emerging exchange but still the current daily volume is 1 million USD plus. Visit the project website once you read this review.
IDEX combines the experience of a centralized exchange which means, exchanges are done instant within seconds and it provides seamless security which makes it a good choice for traders to do business on. In this article we will review on how to make an account on idex and how to trade on it, when on the IDEX site we will get a main page like this,
Create a Trading Wallet
To create a new account go to the New Wallet Page, it will only ask you to create password, the username or the keystore is by default stored in your browsers cache,
The Next step is saving the private key and backup files such as key stores and private keys,
The signup process is done here the next step is setting up the wallet, IDEX provides a list of options when it comes to making a wallet, is even hardware and 3rd party wallet integration as well,
I had MetaMask on my browser so i chose software wallet but you can create key store or private wallet which is recommended if you are new. For private key wallet just paste the private key where it asks you to, once your wallet is done the most important thing is understanding the concept of how IDEX works for deposits and withdrawals.
Deposit & Trade
You have to send Ethereum to your wallet address on the top left side of IDEX, once sent go to the Show Full Balance page,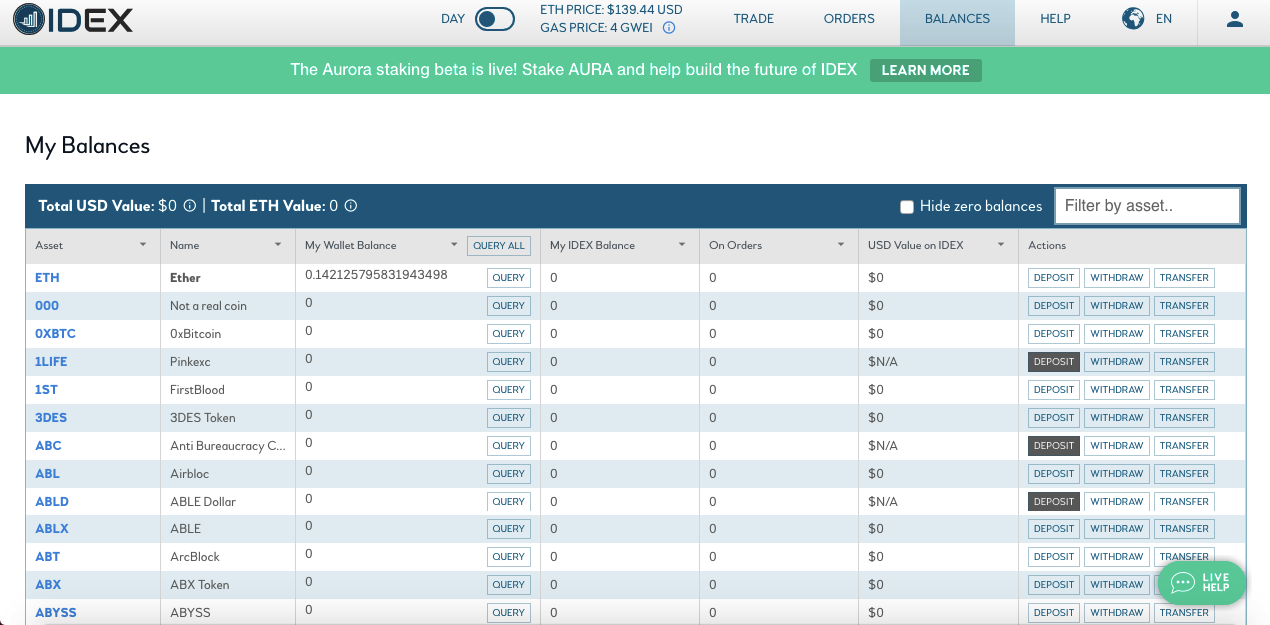 As you can see I have ETH in my account but i can't trade ETH until I deposit it into IDEX tradeable for this just click on the DEPOSIT button,
One this is done your ETH balance will be shifted into IDEX balance which is now tradable and you can purchase or sell assets,
To trade on ETH simply select the pair from the main screen, for the sake of this article I selected WBTC/ETH pair for trading purposes,
Trading is really simply on IDEX pretty standard like many exchanges and is easy to navigate if you are new and don't know much about trading, the trade was successful and I received WBTC within seconds,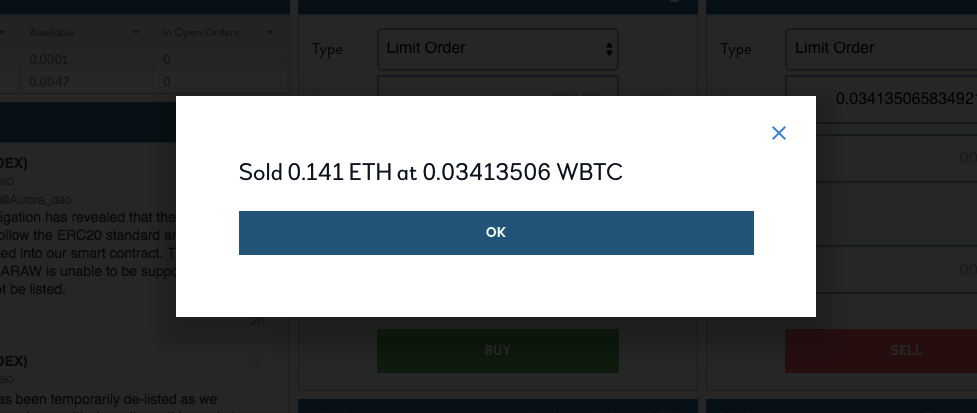 Withdraw BTC
The WBTC was in my Balance page and for withdrawal the process is same as it is for deposit the balance is first into IDEX wallet which then you have to withdraw to the My Wallet Balance,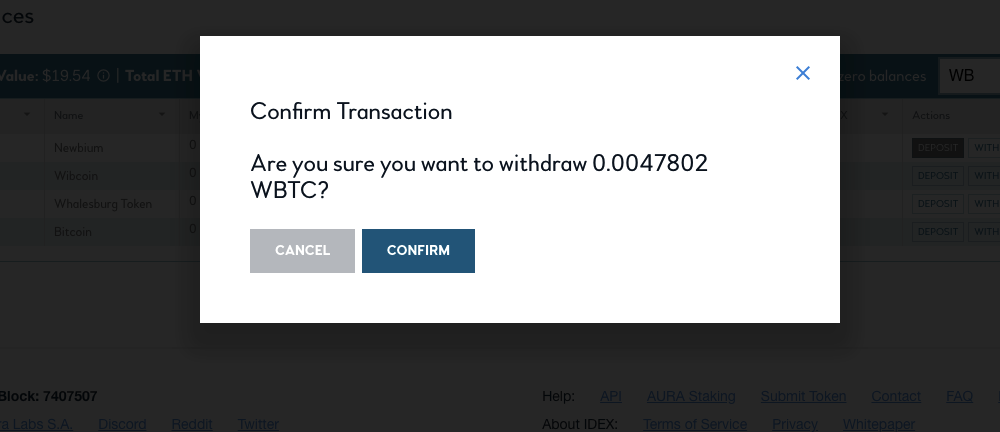 To transfer this WBTC from IDEX to another wallet you have to hit the Transfer button, enter address and amount and transferred,
Trading Fees
IDEX charges 0.2% for the market taker and 0.1% for the market maker. Users also pay gas fees to put their transactions on blockchain.
Live Chat Support
IDEX has mostly positive reviews on the internet and the people who came across it mostly left positive comments, maybe dude to the live chat support, which was indeed live when I needed consultancy, the agent was connected and replied to every question or query regarding IDEX, sending or withdrawal etc.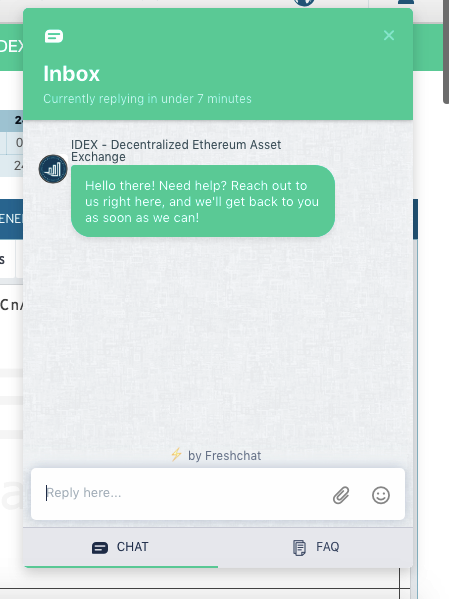 Overall IDEX is a real positive exchange from my point of view and all the aspects such as liquidity, capacity, security, support met the standards.