This morning I was clearing out a usb drive and found these two images from cakeshop era awesomeness. What I like about it is the food-ification of it. Cakeshop may become relevant again - cakes are pretty universally like, so it's no wonder to me that a popular crypto is called Pancake Swap with a ticker CAKE.
It's a nice reminder of the work I had done with Komodo & how I could playfully productize them.
Looking at it again during draft of this post, I'll probably look to re-using this format for my chain game project. Following is the roadmap for my notary node candidature back when...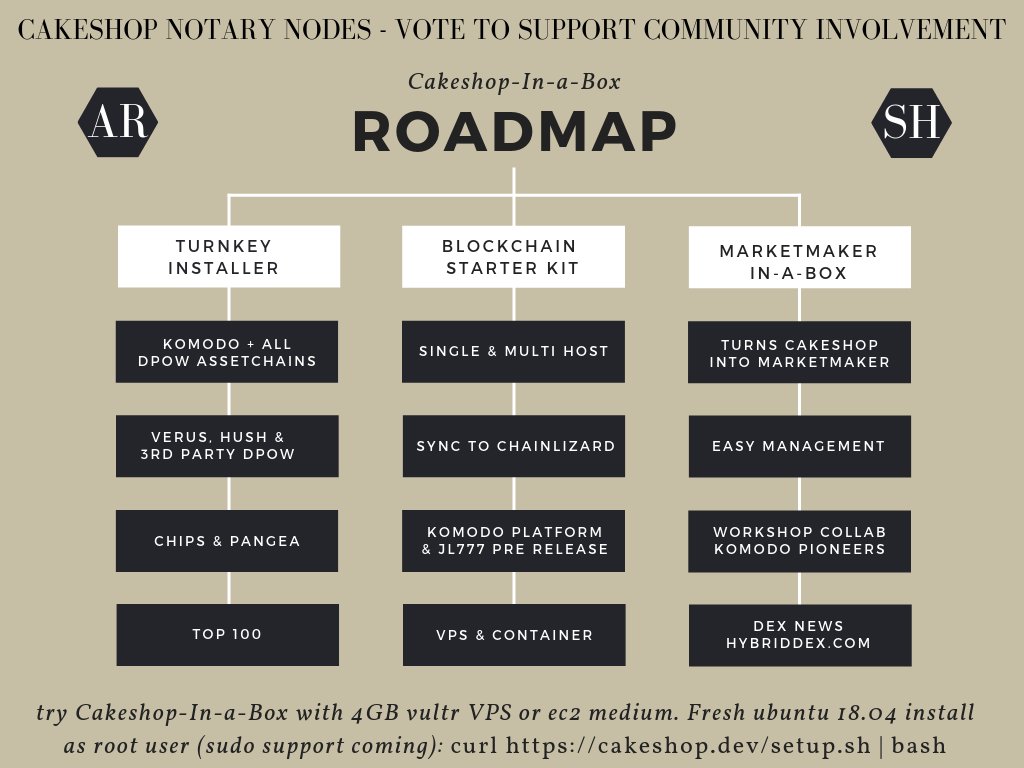 I still think it's cool. :ridgey_didge_hang_loose_emoji: