The Komodo rebrand took place in July 2019 with the release of 1000 pages of documentation and other project milestones, including a DIY spin up a blockchain composer in 5 minutes. Among the 1000 pages of documentation is the API for the upcoming marketmaker v2 software capable of doing cross chain atomic swaps. For developers, this means an easy to access atomic swap API for integration into any application.
The most exciting application currently in beta is from the Komodo team, a mobile atomic swap multi coin wallet called AtomicDEX.
Trading Strategies
The workflow for marketmakers into this atomic swap trading network would be to follow existing strategies of:
arbitrage
cross exchange market making
market making
CEX To DEX
The ability to use centralized exchanges with this DEX to refuel the atomic swap API of their orderbooks already exists in the form of perl scripts - which only means that other developments using this API are possible in other languages.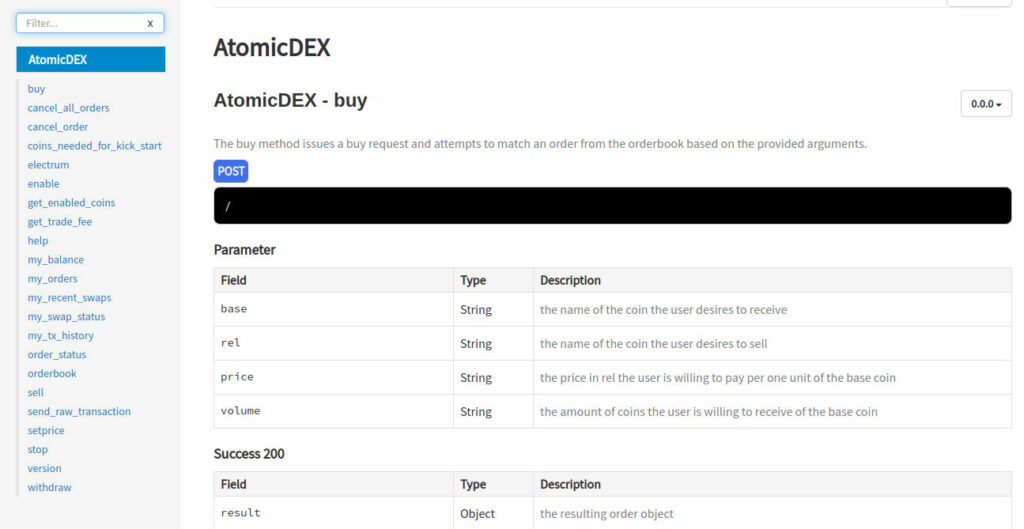 We have taken the Atomic DEX documentation relevant parts and republished the marketmaker's API for easy reference.
Beta Development
The HyperDEX desktop app is already exploring ways of integrating this new marketmaker feature for users wishing to participate in the market with this easy to use atomic swap API.